Truthfully, it comes down to a little bit of luck and timing. The optimal situation is to settle both transactions at the same time or within a few days of each other. There is always a risk with any home sale or purchase that something could hold up the process, but there are ways to prepare yourself for a smooth transition.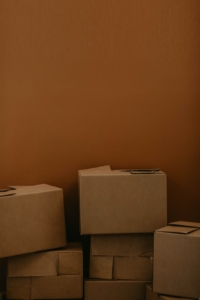 1. Ready your home for sale.
First, make any necessary repairs that could hinder your sale. Leaky faucets, floor or rug stains, holes in walls, or peeling paint are major items you'll want to fix before listing your home. De-cluttering the interior and creating exterior curb appeal are also important priorities. Expect prospective buyers to survey the home from the moment they approach the property.

2. Apply for a mortgage pre-approval.
Establish how much you can afford. A pre-approval from your loan officer will position you to put in an offer when you find the right home. Alternatively, consider other financing options if it's a better fit for your financial situation. These could include carrying expenses from both homes until your home sells or finding a short-term rental in the case that your home sells before the new home is ready for move in.
3. Bid on a home.
Once you have a pre-approval, you can start bidding on homes within your budget. Find a realtor who knows your desired neighborhood and can tell you about a home's improvement history. It's also a good decision to obtain a home inspection. The more information you can gather about a home before you buy, the better you'll position yourself to prevent delays.
Bottom line: Coordination between buyers and sellers is not easy. Having a knowledgeable realtor team and loan officer will increase your chances for a smooth transition. Source: Mortgage Market Guide