Finding a home is hard enough without the added pressure of knowing the safety of each neighborhood across a 72 square mile city. Luckily, Realtors have you covered. We keep tabs on that sort of thing so you don't have to.
How are Cedar Rapids neighborhoods divided?
Generally speaking, Cedar Rapids is split by major waterways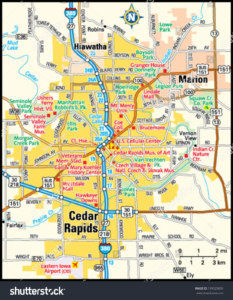 and roads. Think I380, the Cedar River, 1st Ave and Wilson Ave. Some of these dividing lines have a historical purpose and others are just convenient. You can see an interactive map of the roughly 25 neighborhoods here.
Cedar Rapids crime overall:
The good news is that most categories of crimes have either flatlined or declined in the past five years. Some of this may be correlated to Covid, but we'd like to believe the city is getting closer to crime free. On the whole, Cedar Rapids is 17% below the national average for violent crimes and the overall rate of crime is down 3% from last year.1
Note: In January of 2022, the Cedar Rapids Police Department released their annual crime report. If you are interested in all of the statistics, you can read the full press release and fact sheet here.
The BIG question- which neighborhood is the "worst"?
Here's where we get to the nitty gritty of buying homes. People want to be safe and more importantly feel safe. We are happy to report that even in the "worst" neighborhoods there are areas that feel safe. Derek and I have lived in Mound View (with the highest crime rate) for about 10 years. We have yet to encounter drugs, violence or theft on our block. We let our children play in the yard without fear of the neighbors. In fact, most of our neighbors have been there for more than 10 years and help to keep the block quiet and peaceful. With that being said, we realize the stigma that comes with Mound View. However, safety varies wildly from block to block. Within a few blocks you can see beautiful historical homes and run down rentals. So don't be afraid to go look, you never know where home may be for you.
Another area we hear about being rough is Wellington Heights. Over the past 5 years, Wellington Heights has been improving, decreasing crime in all areas- check out the Wellington Heights facebook post about crime in 2022.
Since we are all wondering – the 5 neighborhoods with the highest crime rates in Cedar Rapids are: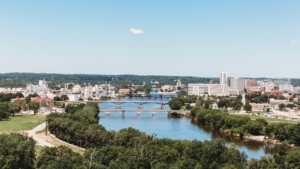 Mound View
 Coe
 Oakhil

l

 Taylor
 Cleveland
Once again, we advise our clients to buy where they feel comfortable, but to take a look before dismissing a whole neighborhood. Property prices reflect the stigmas attached, so you can get a big bang for your buck in these pockets. Gems are hidden in every corner of this city!
Up next, the "safest" neighborhood.
If you haven't caught on by now, we love even the sketchy parts of Cedar Rapids. But we know not everyone is quick to jump at properties in the heart of the city. Remember that with lower crime rates comes a higher price tag and even a bit of a commute. Without further ado, here are the top 5 safest neighborhoods in Cedar Rapids: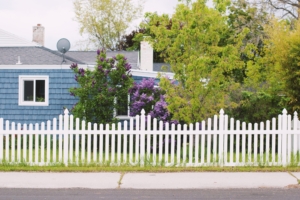 Bowman Woods
Blairs Ferry
Fox Tail
Linn Junction
Covington
Note: These ranked lists came from NeighborhoodScout.com.
The takeaway:
Do not be afraid of a neighborhood simply because of its reputation. Stereotypes may be started for a reason, but don't always stand the test of time. In a lot of cases, decades have passed and with years came changes in demographics, crime rates and overall feel. Take the time to drive an area. Go to a nearby park. Check out a close restaurant. Say, "Hi!" to the person walking their dog. Take in the sights, feel and smells (this is of course, Cedar Rapids) and trust your instincts! You are sure to find your dream home soon enough.